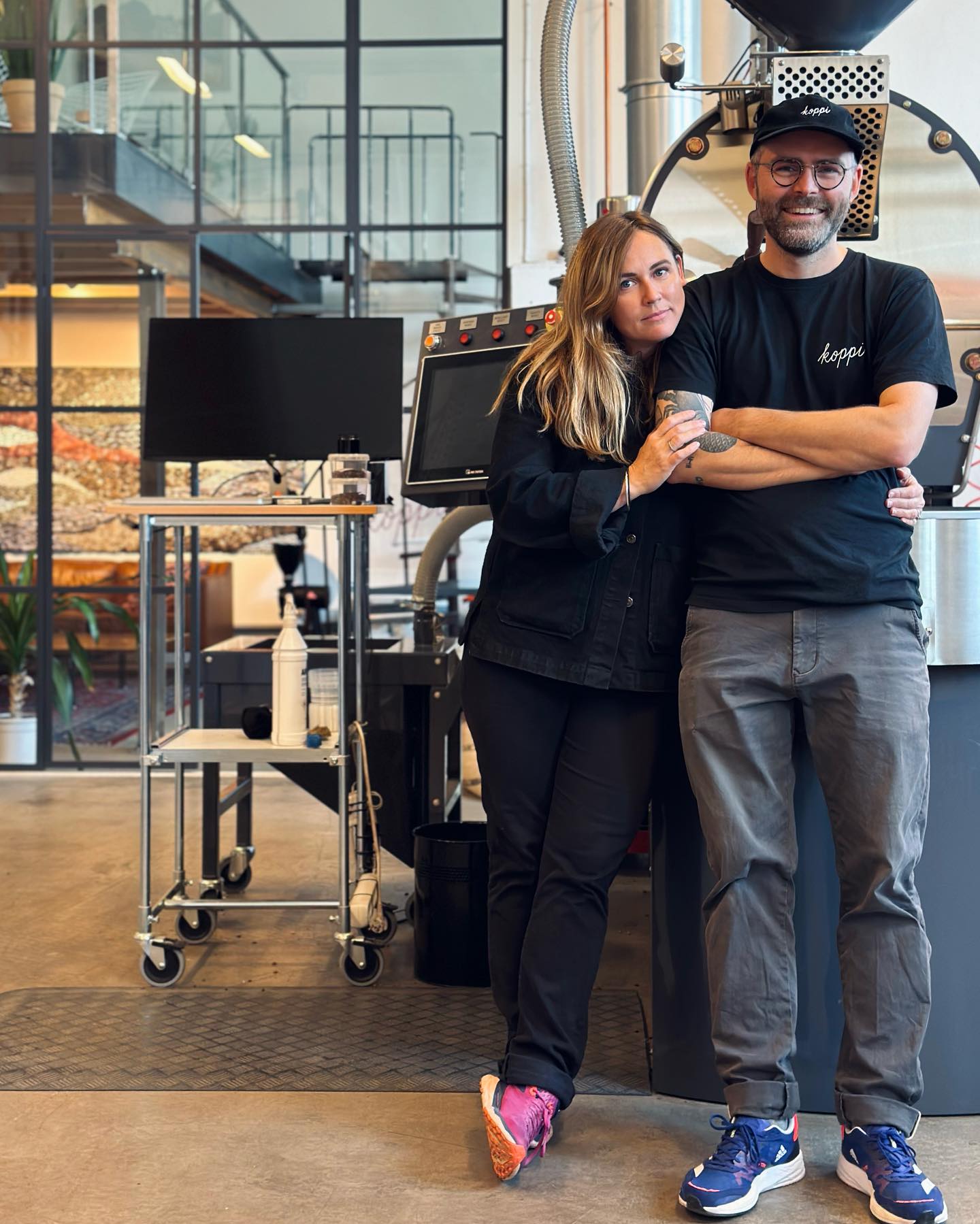 Koppi was founded in 2007 by barista and brewers champions Anne Lunell and Charles Nystrand. What started out as a coffee bar with an in-store roaster in the heart of Helsingborg in 2007, evolved to solely focusing on the roasting at our new headquarter in an old industrial building in 2016. All since the start our goal has been the same – to work with skilled and dedicated coffee producers around the world and to share their coffee with our wholesale partners, roastery visitors, web shop customers and subscribers.
We are fortunate to work with fantastic producers and also a selected few importing companies. Our ambition is to work long term with our partners, increase the value for the producers at farm-level and share their hard work and dedication with clients around the world.
Would you like to serve our coffee? Get in touch!